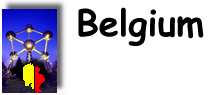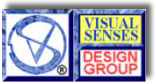 <! BELGIUM Town Planning And Archtectural Design Brussels a member since 1994 > DIRECTOR Mr. Boguslaw Witkowski
13 av Jaques Brel B-1420 Braine l'Alleud Belgique
Tel : ( 32 ) 2 387 12 68
Web : www.tpda.be
e-mail : bfwitkowski@gmail.com
Mr. Bogdan Witkowski international expertise is not easily be equaled. His Webpage is dedicated to some of his beloved Contest that takes his work to the 4 corners of the world. He works and has second several "grand names Architecture".
His creativity evolves along very specific pathlines based and united with "Feng Shui". He has aquired this ancient popoular science in China himself. Beside speaking French and Polish he also speaks Russian and fluent Mandarin. This makes him a very valuable asset and Architectural teamleader for project in the utmost challenging market of today Business world such as China.
Moreso Chinese Corporation or investors who want to leave their architectural mark overseas wnat to find this recognition through initial understanding of their brief. For this, it is imperative to have a consulting partner who understands, finesses, tastes and deeply rooted cultural perceptions that are united in the brief of such customers. This can be achieved best through direct communication with him. He applies his oriental science to all his projects in Europe and elsewhere and has won the recognition of corporations across Europe. Bogdan has been project director for celebrated names like:
RICARDO BOFFIL, building up a considerable portfolio along the way.
National Museum Seoul Korea
Museum of Modern Art Constantini Buenos Aires Argentina
Center of Businesses Hong Kong
Redevelopment project of the LEE THEATRE Hong Kong
INTERNATIAONAL AIRPORT BARCELONA Spain (in association with "Taller de Arquitectura Ricardo Boffill")
SWIFT BANK Brussels Belgium ( in association with " Taller de Arquitectura Ricardo Bofill" )