| | |
| --- | --- |
| | |
HEMPMASTERS is a division of Clever One Ltd and a member of VSDG.
This is one of our more quite division (driven by love of the fibre) that comes to life when we manage to raise interest for the fantastic, strong, cheap, anabolic "Hemp Fibres". For the many past years we have made Design and Creation of yarn and yarn products in 100% or mixed "INDUSTRIAL HEMP". (nothing to blow smoke!) this is NOT what is know under many other casual terms. All woven textiles are/were made with YARN produced in CHINA with Australian technology. EXPORT KNITS made in CHINA. We still have excellent connection in China for this niche market Bamboo has taken off many years after we have developped over 100 different Hemp weave fabrics and knits We are still working on lobbying for the anti bacterial characteristics of the this stunning fibre in the hospitality and medical and research industry. We have many VERY LIMITED samples and welcome any serious enquiry for production or development.
Hempmasters have developped,shipped & delivered Products such as socks, shirts, trousers, sweaters, lounge wear, hotel wear, bath wear and products for the hospitality industry, all with a major content(60%minimum) of INDUSTRIAL HEMP.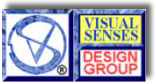 ACTIVITIES OF ALL MEMBERS OF VSDG Worldwide
PLS REQUEST TO VSDG HEADOFFICE
Access to all relevant tel & e-mail
+1 604 629 8931
+1 778 318 8020

Pacific West day time

VSDG Hong Kong is incorporated in Hong Kong as CLEVER ONE Ltd.
email: vsdgdotcom@gmail.com
URL : http://www.visualsenses.com
DESIGN DESIGN & MORE DESIGN, conceived in Hong Kong, Vancouver, Johannesburg. Where ever business takes us.
From mid 2008 physically implemented in our new base in Canada.
All billing through our HSBC "Hong Kong Shanghai Banking Corporation"
with whom we bank since 1983.
V. Stapelberg Owner & Design Director is a permanent resident in Hong Kong since 1983.
CWC CORPORATE WARDROBE CONSULTANTS
Design & Concept of UNIFORMS for Corporate clients in the hospitality industry and general service industries.

CREW WARDROBE CREATIONS
Wardrobe creation for crew on the move by air, liner, cruise or private jet and yacht.

CASD COMMERCIAL ARTISTS SERVICES AND DESIGN


Design & Concept for Corporate Identity and flight livery.
REPRESENATATION of the architectural design office " TOWN PLANNING AND ARCHITECTURAL DESIGN " from Brussels. A design entity with "World Class" projects on it resume, such as "Museum of Modern Art of Buenos Aires" and many more.
Design & Concept of exclusive "contemporary furniture with a twist". All pieces will be conceptualized with rules of "FENG SHUI" the art to master the influences of EARTH METAL & FIRE
Concept for the international clothing and accessory industry especially in the Casual and explorer "outdoor sector". Down jackets and product filled with natural down feather from China, such as Sleeping bags . Rucksacks, Tents,
Design & Concept for PRIVATE LABEL & NOVELTY products such as a fashionable wallets,travel bags, cases. Simply challenge our creativity you will be surprised we participated in Baby Bottle warmers, the interior of a 90s Range Rover and many far apart types of products.


This website is operated by the Visual Senses Design Group