We generally put our emphasis on the technicalities of the product .We do have many different types of sleeping bag construction in storage each belonging to separate clients. We want to emphasise that we keep them strictly confidential and here we only try to show how one A4 sheet can be divided in to separate entities informing the buyer and the end consumer what the bag will withstand.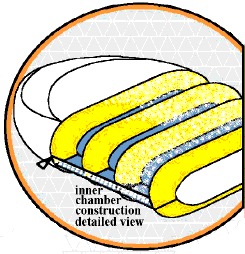 First we can give an indepth cross section view of a chamber construction to show how and where the down feathers or the artificial polyfill is distributed and kept in place while the bag is used. This is very important as the result is whether the customer feels warm or not.
---
We show with our own icons which bag is zippable from the left and right to make a double bag as this is a major selling factor yes life goes on in a sleeping bag at 2000m and 20 degrees below believe it or not. So technology comes to the aid of romance. The Product Design Studio considers all these fine details in designing each product.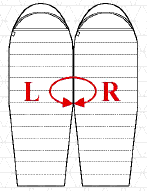 More about Sleeping bag designs
---